Ask Questions to Presenters
Attendees can easily submit questions to event presenters using the Eventleaf Guide App. No need to interrupt the session or wait in line.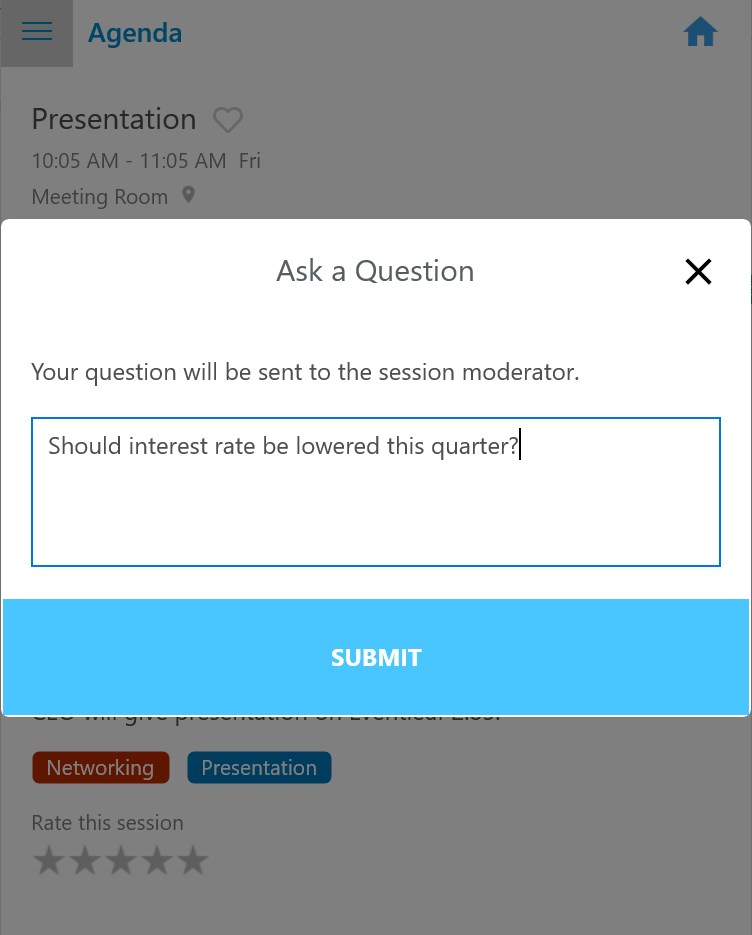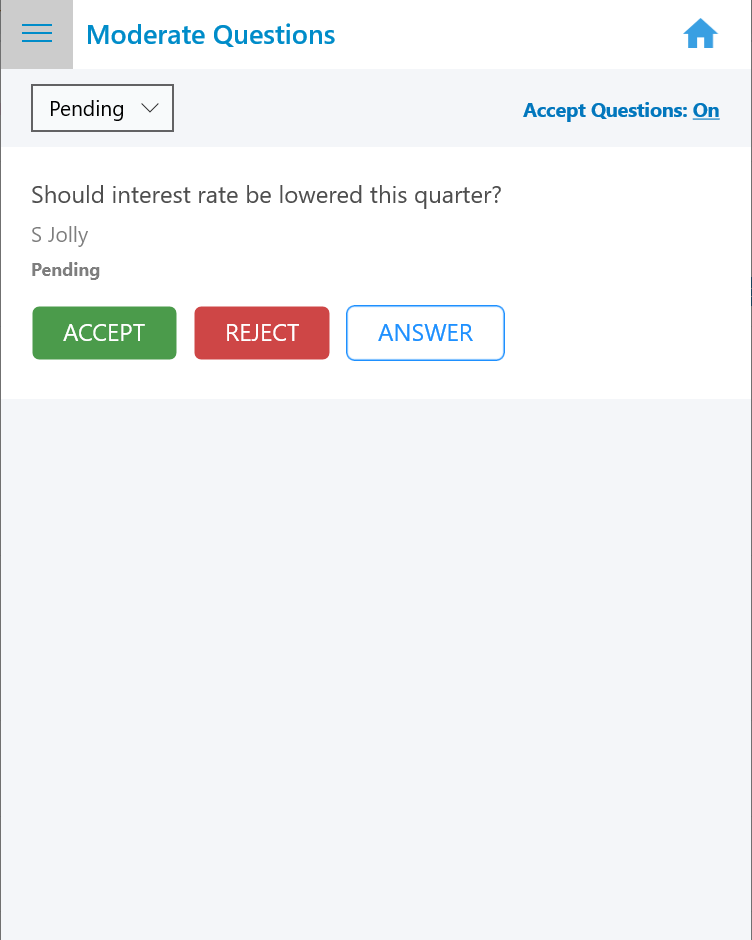 Moderate Questions
It's crucial to moderate attendees' questions to ensure a streamlined and constructive Q&A session. Before the questions get to the presenter, moderators can accept or reject without interrupting the event's flow.
Answer Questions
Only questions approved by the moderator get to the presenter. That way, presenters make the most of their limited time and get straight to the most important questions. Keep your Q&A session interesting without unnecessary questions that slow the discussion.